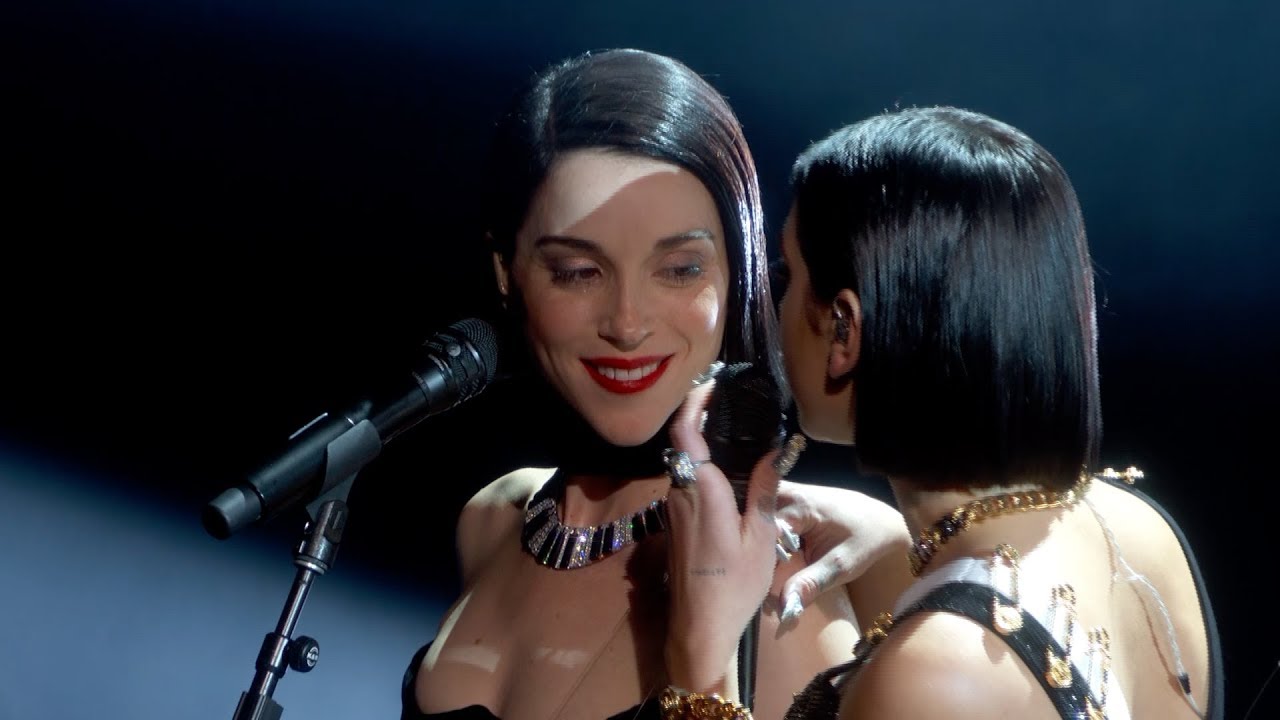 Auch wenn es viele vielleicht noch nicht mitbekommen haben sollten, aber die beste Rockmusik wird heute von Frauen gemacht. Das hat die New York Time schon vor zwei Jahren festgestellt und hierzulande gab es in der Süddeutschen Anfang des Jahres auch einen Beitrag zum Thema. Und bei uns landete Courtney Barnett schon 2015 mit ihrem Album "Sometimes I Sit And Think, And Sometimes I Just Sit" in der Top 10 unserer Liste mit den besten Alben des Jahres. Wer uns liest, verpasst übrigens nichts, denn die neue weibliche Rockmusik von Snail Mail, Mitski, St. Vincent & Co. findet hier regelmäßig statt.
Annie Clark aka St. Vincent war in diesem Jahr mit ihrem Album "Masseduction" (unsere Kritik) in der Kategorie Best Alternative Music Album nominiert und der Titelsong der Albums war in der Kategorie Bester Rocksong nominiert. Den Grammy für Best Rock Song hat St. Vincent dann auch verdient gewonnen. Einen weitern Grammy gab es Grammy holte St. Vincent übrigens in der Kategorie Best Recording Package.
Gemeinsam mit Dua Lipa, die in der Kategorie Best New Artist gewann, hat Annie Clark den Song zunächst solo und nur mit ihrer Gitarre performt. Mit Dua Lipa zusammen präsentieren die zwei ein interessantes Medley-Mashup aus "Masseduction" und den Lipa-Hit "One Kiss".
St. Vincent & Dua Lipa – Masseduction (Live at the Grammys)
Perfekt getimt war die Veröffentlichung des Musikvideos zu "Masseduction". Der apokalyptische Clip wurde in der Grammy-Nacht veröffentlicht.
St. Vincent – Masseduction (Video)