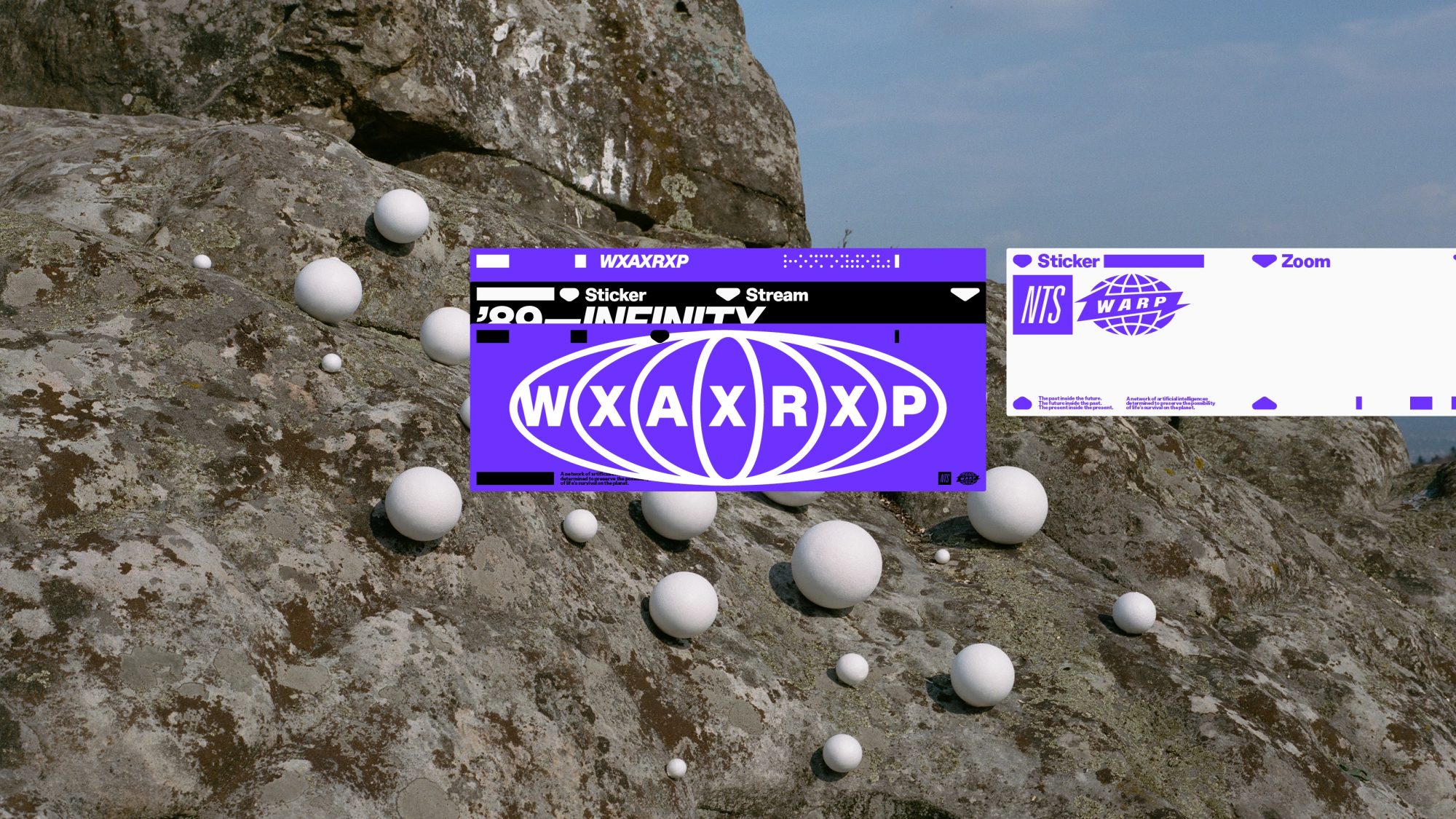 Das Label Warp Records aus London feiert seinen 30. Geburtstag mit einer 3-tägigen Übernahme der beiden Sender von NTS Radio. Über 100 Stunden gibt's Exklusiv-Mixes, Live-Sessions, Videos, unveröffentlichte Songs und ausgewählte Highlights aus den Archiven – mit exklusiven Beiträgen von:
Aphex Twin • Autechre • B12 • Battles • Bibio • Boards of Canada • Brian Eno • Broadcast • Chris Taylor (Grizzly Bear) • Danny Brown • Darkstar • DJ Nigga Fox • Evian Christ • Flying Lotus • GAIKA • Gonjasufi • Hudson Mohawke • Kelela • Kelly Moran • kwes. • Leila • LFO (A tribute to) • LoneLady • Lorenzo Senni • Mark Pritchard • Mira Calix • Mount Kimbie • Nightmares on Wax • Oneohtrix Point Never • Plaid • Squarepusher • Yves Tumor • Winston Hazel (Forgemasters) • !!!
WXAXRXP versteht sich als Online-Festival und -Zusammenkunft von Musikliebhabern aus ganz unterschiedlichen Ecken, sowie als Zeichen der Dankbarkeit für die nunmehr drei Jahrzehnte andauernde Unterstützung des Labels.
Hier ein paar Highlights aus dem Programm:
Boards of Canada's first public outing since 2013's Tomorrow's Harvest album with a mysterious two hour mix.
Aphex Twin presents his one off performance from London's Barbican Hall in 2012.
Brian Eno collaborates with Extinction Rebellion for a powerful radio narrative.
Brand new live sessions from Mount Kimbie and Bibio.
Mixes of previously unheard music from Autechre, Kelela, Hudson Mohawke, Mark Pritchard, Bibio, Lorenzo Senni, Clark, Plaid, Darkstar and DJ Nigga Fox.
Exclusive full-length live sets from Oneohtrix Point Never and Kelly Moran.
New mixes from Flying Lotus, Nightmares on Wax, Danny Brown, John Stanier (Battles), Chris Taylor (Grizzly Bear), !!!, kwes., GAIKA, LoneLady, Winston Hazel (Forgemasters) and Mira Calix.
Live radio shows from the flagship NTS studio in Gillett Square from Squarepusher, Leila and Evian Christ.
The Warp family will be joined by a host of special guests, including;
An exclusive, extended piece from Death Grips.
Mixes from musical pioneers Ryuichi Sakamoto and Adrian Sherwood.
A very special mix from Hood By Air's Shayne Oliver.
The Arcola label is represented by Rian Treanor, Bone Head and Primitive Art.
Some ofWarp's esteemed visual collaborators also figure prominently, including Weirdcore, Ezra Miller, Hassan Rahim and Tim Saccenti.
Hier geht's zu WXAXRXP: https://www.nts.live/projects/wxaxrxp
Channel 1
Today Berlin Time
13:00 – 14:01 Mark Pritchard – Mp Productions (All Unreleased Mix)
14:01 – 14:26 Mount Kimbie – WXAXRXP Session
14:26 – 14:37 Bibio – WXAXRXP Session
14:37 – 16:59 Nightmares On Wax – Now Inside Out 30 Year Mix
16:59 – 17:57 Broadcast – Trish's Toys & Techniques Birthday Tape (Part 1)
18:00 – 19:00 Kwes. – WXAXRXP Mix
19:00 – 20:00 Plaid – Inner Sound Set
20:00 – 20:30 Aphex Twin – Barbican Hall, London, 10/10/12
20:30 – 21:00 Death Grips – Gmail And The Restraining Orders
21:00 – 22:40 Oneohtrix Point Never – Myriad Live At The Roundhouse, London, 08/03/2019
22:40 – 23:00 Shayne Oliver / Hba – Come To Mommy
23:00 – 23:42 Danny Brown – Tesla Mix
23:42 – 00:00 Playback
Saturday 2019-06-22 Berlin Time
00:00 – 01:00 Autechre – Warp Tapes 89-93 (Part 1)
01:00 – 02:00 John Stanier Of Battles – WXAXRXP Mix
02:00 – 04:00 !!! – Why Can't All Djs Be As Exc!!!Ting As Nic And Mario
04:00 – 05:00 Hassan Rahim – WXAXRXP Mix
05:00 – 06:40 Tim Saccenti – Darkive Mix
06:40 – 07:00 Playback
07:00 – 08:00 Ezra Miller – Briendship
08:00 – 09:00 Broadcast – Trish's Toys & Techniques Birthday Tape (Part 2)
09:00 – 10:00 Clark – Throttle 30 Mix
10:00 – 11:00 Paul White – Plays The Samples Of Danny Brown
11:00 – 12:40 Lonelady – Personal Effects
12:40 – 13:00 Oneohtrix Point Never – Suite For Magnetic Rose Playback
13:00 – 14:00 Kelly Moran – WXAXRXP Mix
14:00 – 15:00 Bibio – Phantom Brickworks Screening
15:00 – 17:00 Special Request – Lfo Tribute Mix
17:00 – 17:20 Playback
17:20 – 18:00 Adrian Sherwood – Warp Vs. On-U Sound Radio Mix
18:00 – 19:00 Leila – Live From Nts London
19:00 – 20:00 Hudson Mohawke – WXAXRXP Mix
20:00 – 20:30 Bonehead – The Way The Hair On The Back Of Your Neck Looks When Its Cut Short And Wet
20:30 – 22:00 Evian Christ – Live From Nts London
22:00 – 23:00 Squarepusher – Live From Nts London
23:00 – 00:00 Flying Lotus
Sunday 2019-06-23 Berlin Time
00:00 – 01:30 Ryuichi Sakamoto – WXAXRXP Mix
01:30 – 03:30 Mira Calix – The Poor Moon Shines Her Light
03:30 – 04:30 Plaid – WXAXRXP Mix
04:30 – 05:30 Rian Treanor – Rt-Warp-30-Nts-Mix
05:30 – 07:00 Dj Nigga Fox – Nostalgia
07:00 – 09:00 Aphex Twin – Live From Field Day 03/06/2017
09:00 – 10:00 Kelly Moran – Live At Roulette Nyc, 07/09/2018
10:00 – 11:00 Primitive Art – Live Recordings Mix 2018-2019
11:00 – 12:35 Lorenzo Senni – Lorenzo Senni Memories Of A Rave Voyeur 2011 – 2016
12:35 – 13:35 Weirdcore – WXAXRXP Mix
13:35 – 14:02 Bibio – WXAXRXP Unreleased Tracks Mix
14:02 – 15:00 Gonjasufi
15:00 – 16:00 Winston Hazel (Forgemasters) From Warp Til Now – No Name Mix 2019
16:00 – 17:00 Gaika – D90
17:00 – 18:00 Extinction Rebellion W/ Brian Eno – This Is Not A Drill
18:00 – 19:44 Chris Taylor (Grizzly Bear)
19:45 – 20:00 Darkstar – Dance Unity Feat. James Mcvinnie At New Music Biennial 2017
20:00 – 21:00 Darkstar – Rotten Sods And Odds
21:00 – 22:00 Kelela
22:00 – 00:00 Boards Of Canada – Societas X Tape
00:00 – 01:00 Autechre – Warp Tapes 89-93 (Part 2)
Channel 2
Today Berlin Time
13:00 – 15:00 B12 – Nts 06/04/18
15:00 – 15:51 Kwesachu
15:51 – 16:00 Playback
16:00 – 17:00 Bibio – Live At Taico, Nagano, 2017
17:00 – 19:00 Darkstar – Nts Summer Season
19:00 – 20:00 Kelly Moran – Nts 26/10/18
20:00 – 21:00 Aldous Huxley – Lecture: Visionary Experience, 1962
21:00 – 22:00 WXAXRXP In Focus: Bjork Remixed
22:00 – 23:00 Seefeel – Nts, 26/08/16
23:00 – 00:00 Delia Derbyshire – Sculptress Of Sound – The Lost Works Of Delia Derbyshire (2010)
Saturday 2019-06-22 Berlin Time
00:00 – 01:00 Yves Tumor – Nts La, 28/06/17
01:00 – 03:00 Rustie
03:00 – 04:00 Electrifying Mojo – Electrifying Mojo, 105.9 Detroit
04:00 – 05:00 Wxarxp – Daydreaming At Night
05:00 – 06:17 Genesis P Orridge – A Hollow Cost
06:17 – 07:00 Terry Riley And Don Cherry – Live Köln (1975)
07:00 – 07:57 Terence Mckenna – On Marshall Mcluhan, Shamans Amongst The Machines
08:00 – 09:00 Laurie Spiegel – The Different Computer Of Laurie Spiegel Pt 1
09:00 – 10:00 WXAXRXP In Focus: Women In Electronic Music
10:00 – 11:00 Oneohtrix Point Never – Good Time Raw Score' Lp Playback
11:00 – 12:00 Sunra – The Berkley Lectures (1971)
12:00 – 14:00 Kelela X Bokbok – Nts Summer Session
14:00 – 14:20 Terry Riley – You're Nogood (1967)
14:20 – 15:00 Vincent Gallo – When' Lp Playback
15:00 – 15:50 Leila – A History In Bootlegs
16:00 – 18:24 Flying Lotus – Lovers Melt Ii
18:24 – 19:00 La Monte Young – Rag Bhairava Excerpt (1960)
19:00 – 20:00 Chris Morris – Blue Jam' Cd Playback
20:00 – 21:00 Boards Of Canada – Live @ Warp 10Th Anniversary Party (05.11.1999)
21:00 – 22:00 Yves Tumor – Nts / Grooming Label W/ Yves Tumor, La 05.02.18
22:00 – 23:00 The Blackouts
23:00 – 00:00 Battles Nts / Los Angeles John Stanier & A Blackout
Sunday 2019-06-23 Berlin Time
00:00 – 01:00 Tnght – Uncensored Mix
01:00 – 06:00 Lorenzo Senni "Build-Ups Archive Final Version + Aat"
06:00 – 06:43 John Cage And Nam June Paik – In Conversation University Of California San Diego, Circa 1985, Pt.1
06:43 – 07:00 Brian Eno – Fickle Sun (I) (Playback)
07:00 – 09:00 Mount Kimbie W/ William Basinski & Connan Mockasin (Nts London, 15Th September 2015)
09:00 – 10:00 Steve Reich – Steve Reich At Uc Berkeley University Museum (November 7, 1970)
10:00 – 11:00 WXAXRXP – Drone Mix
11:00 – 13:00 Mark Pritchard – Nts London, 24Th June 2016
13:00 – 13:24 Hudson Mohawke – Hudson's Heeters Vol. 1 '06,
13:24 – 13:56 Oneohtrix Point Never – Commissions Ii' – Playback '
14:00 – 14:40 Kwesachu
14:40 – 15:00 Playback
15:00 – 17:00 Leila – Nts / Avatar + Play
17:00 – 18:00 R. Buckminster Fuller – At Art Net November (1974)
18:00 – 18:56Yves Tumor – Nts London, 29Th June 2018
19:00 – 20:00 Rustie – Luckyme Mixtape (2007)
20:00 – 21:00 David Lynch – The Air Is On Fire
21:00 – 22:00 Flying Lotus – Dilla's Still Here Mix
22:00 – 23:00 WXAXRXP In Focus: Dungeon Family Mixtape Tribute
23:00 – 23:30 Playback
23:30 – 01:00 Va- Blech Tape Playback