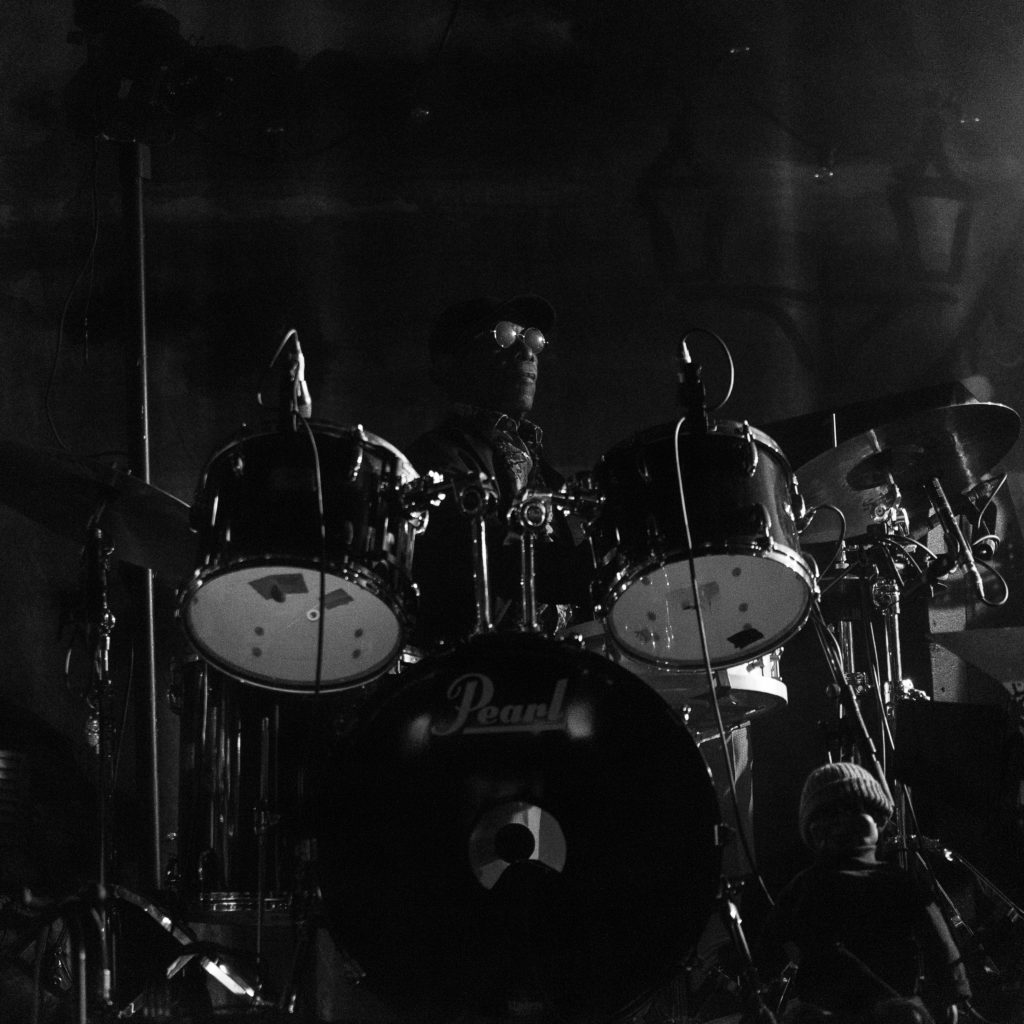 Der Musiker und die Schlagzeug- & Afrobeat-Legende Tony Allen ist im Alter von 79 Jahren in seiner Wahlheimat Paris verstorben. Tony Allen galt gemeinsam mit Fela Kuti und anderen als Miterfinder des Afrobeat. Gemeinsam nahmen sie rund 40 Alben auf und als Allen die Band Africa verließ, benötigte Kuti vier Schlagzeuger, um ihn zu ersetzen.
Tony Allen stand bis zuletzt auf der Bühne und nahmen Alben auf. Im Juni 2019 war er noch gemeinsam mit Damon Albarns Bandprojekt The Good, The Bad & The Queen auf Tour.
Wenn es einen Himmel gibt, dann trommelt er dort sicherlich noch weiter. Rest in power Tony Allen!
Tony Allen Solid Steel Radio Show
Setlist:
Shabaka Hutchings – The Observer (Wisdom of Elders album) "I met up recently in Paris.. full energy and vibes!"
Theodore Nemy – Come Back ( The rise and the fall of Nigerian Rock – Now again  2016) "a bit of the hectic and crazy days in Nigeria in 70's."
Can  – Vitamin C – (Ege Bamyasi album) "a classic from 70's"
Shina Williams & His African Percussionists – Agboju Logun "my brother from Lagos! back in 70's"
Tony Allen – A Tribute to Art Blakey and the Jazz Messengers –  The Drum Thunder Suite  ( Blue Note 2017) "i have reinterpreted my own way this jazz classics."
Tony Allen – A Tribute to Art Blakey and the Jazz Messengers  – Moanin ( Blue Note 2017) "my new ep on blue note a tribute to Art Blakey "
Wayne Snow – Fall ( Tartelet 2017) "a soul singer from Nigeria amazing voice!"
Talking Heads – Crosseyed And Painless ( remain in lights album 1980) "this album is a wink to talking heads and the first rock band inspired by Afrobeat grooves."
Nu Guinea – TA Storm ( Comet Records 2016) "new comer from Berlin. made a collab with them, revisiting my drums their own way."
Moses Boyd – Rye Lane Shuffle (Exodus Records 2016 ) "one of the most young talented drummer.. my student for afrobeat."
Art Blakey & The Jazz Messengers -The Drum  Thunder Suite ( Blue Note – 1959) " He is my idol since i started off drumming in 1957 in Lagos"