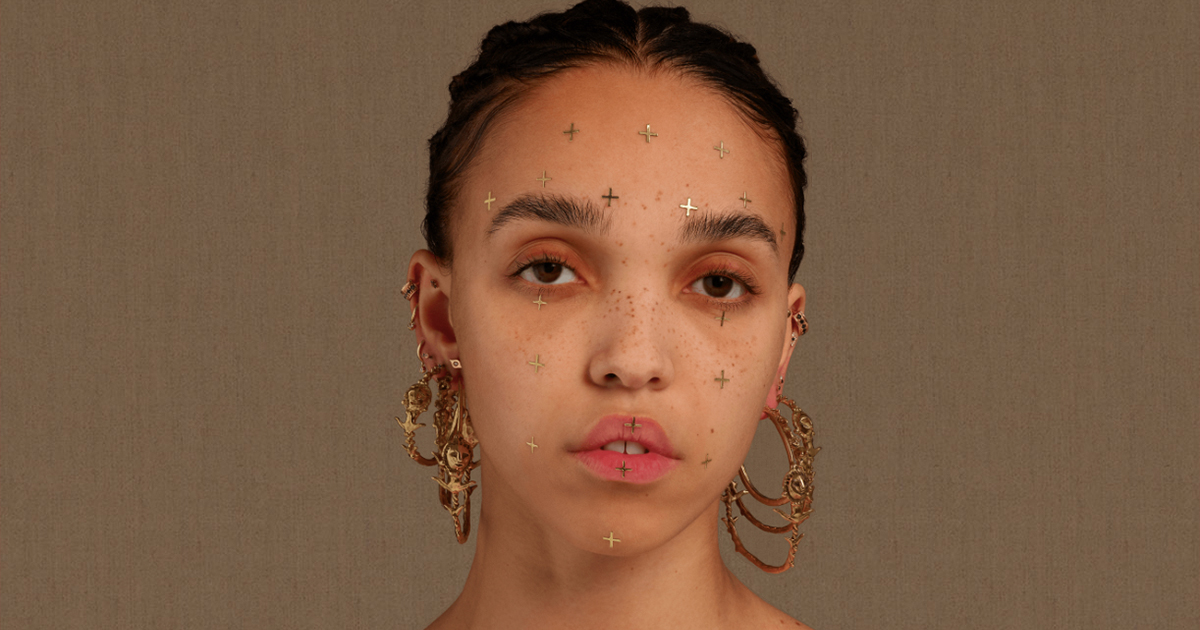 Nach drei Jahren ist FKA twigs heute endlich mit neuer Musik zurückgekehrt. Ihr neuer Song "Cellophane" wurde von ihr zusammen mit Jeff Kleinman (u.a. Frank Ocean, Anderson Paak und Kevin Abstract) und Michael Uzowuru ( Frank Ocean, Vince Staples und Earl Sweatshirt, Vic Mensa) geschrieben sowie produziert und gibt laut Pressemitteilung einen kleinen Fingerzeig wie der Nachfolger zum vielfach ausgezeichneten Debütalbum "LP1" klingen wird.
FKA twigs sagt über die Arbeit an der neuen Musik: "throughout my life I've practiced my way to being the best I could be, it didn't work this time. I had to tear down every process I'd ever relied on. go deeper. rebuild. start again".
Das bildgewaltiges Video zu "Cellophane", dass soeben Premiere feierte, stammt vom chinesisch-amerikanischen Künstler und Regisseur Andrew Thomas Huang, der u.a. auch Songs von Björk ("Mutual Core", "The Gate", "Black Lake" and "Vulnicura Triptych") filmisch in Szene setzte. Das Video ist ein kontrastreicher und starker Bildersturm, der im Gegensatz zu den verletzlichen Lyrics des Songs steht. Für ihre Rolle im Video hat die Musikerin, Sängerin und Tänzerin Tahliah Barnett aka FKA twigs monatelang Pole-Dancing trainiert und wie man sieht ziemlich perfektioniert.
FKA twigs über diese Zeit: "When I wrote cellophane over a year ago a visual narrative came to me immediately, I knew I had to learn how to pole-dance to bring it to life, and so that's what I did. thank you @andrewthomashuang, for elevating my vision beyond words. you are a visionary. @kellyvon thank you for being with me every step of the way on my precious pole yellow brick road. working with you both on this is a dream come true."
FKA twigs live in Berlin
FKA twigs spielt am 24. Mai eine exklusive Deutschland-Show in Berlin. Hier kann man sich benachrichtigen lassen, wenn der Vorverkauf startet: https://signup.fkatwi.gs/