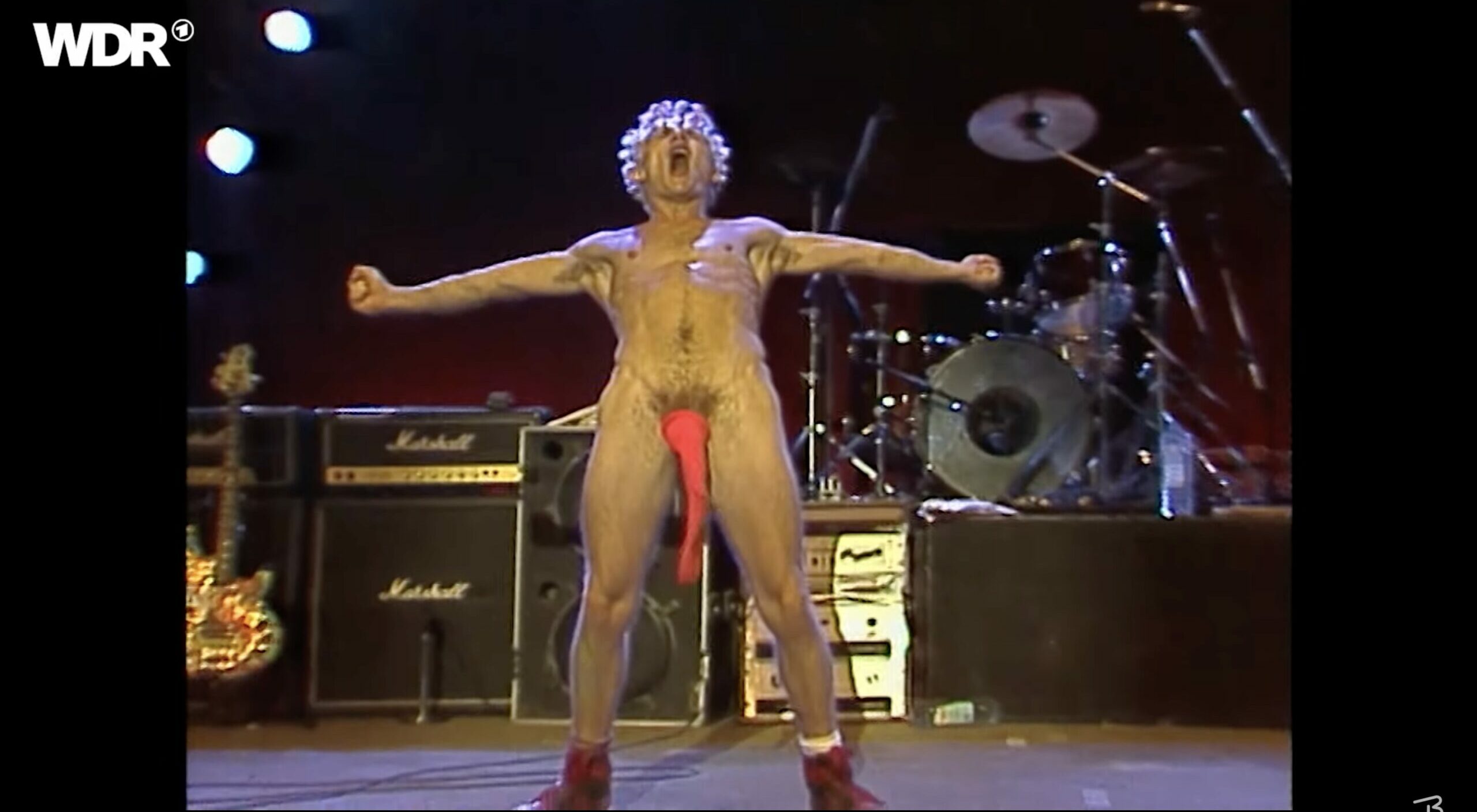 1985 waren die damals noch recht unbekannten Red Hot Chili Peppers zu Gast auf den Loreley-Felsen zum Rockpalast Open Air. Da einstige Spaßprojekt von Schulfreunden aus L.A. hatte damals jedoch von zwei Alben veröffentlicht und die kalifornische Szene liebte den aggressiven Funk-Crossover der Band, und aus den Peppers wurde in kurzer Zeit eine der begehrtesten Live-Bands.
"Fire" performen sie mit Socken über dem Gemächt.
Die RHCP haben damals übrigens für George Clinton und die P Funk All Stars eröffnet. Vor den Konzerten gab's noch ein sehr lustiges Interview mit George Clinton, der die Band damals produziert hat, und Flea.
"Setlist":
0:00 some monkey sounds
0:28 Flea waiting Anthony to come on stage
0:51 little jam
1:31 Out in L.A.
3:37 Flea's love messages
3:57 Jungle Man
8:52 Buckle Down
10:11 Hillel feeling it
11:59 the attack of the naked man
12:30 Green Heaven
16:18 George Clinton enters the stage
17:40 Hollywood (Africa)
26:49 weird a capella
27:26 Blackeyed Blonde
30:25 Baby Appeal
35:13 punky thing
35:27 True Men Don't Kill Coyotes
40:05 Get Up and Jump
43:06 Battle Ship
46:27 Flea Willy on a sock
47:24 more a capella shait
47:44 Fire
50:08 thank you for the tomato!