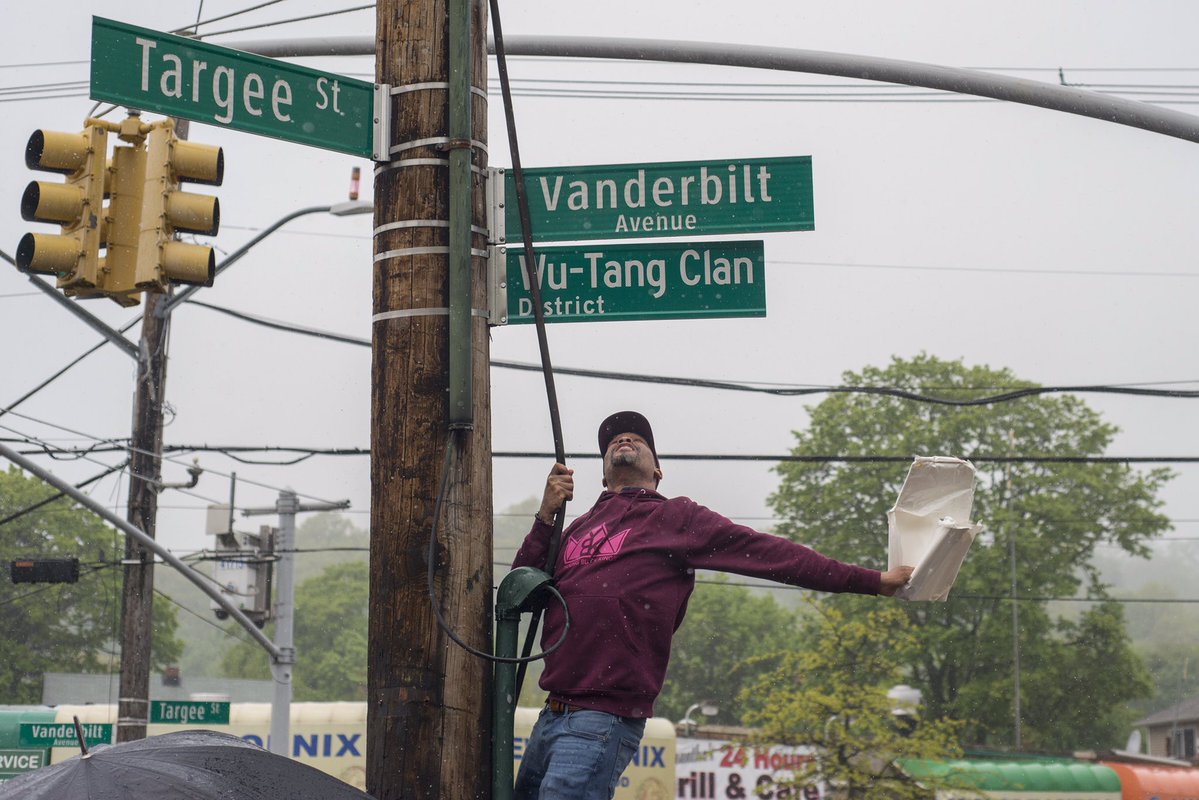 Die Stadt New York City hat am Samstag offiziell und in der Anwesenheit einiger Clan-Mitglieder die Straßen von Park Hill / Stapleton in Staten Island in den Wu-Tang Clan District benannt.
"This is a great day where we have an opportunity to honor our own hometown heros, the young men who put Staten Island on the map internationally", sagte Debi Rose, Stadträtin von New York City bei den Feierlichkeiten. Und weiter: "They overcame all types of challenges, to not only become rap artist and hip-hop artist but to inspire and challenge the music world."
Der Clan kommt übrigens im Sommer mit De La Soul und Public Enemy für ein Konzert nach Berlin.
https://twitter.com/CMDebiRose/status/1124716327506251781
https://twitter.com/CMDebiRose/status/1124737446527287296
https://twitter.com/JumaaneWilliams/status/1124796182629441541
New York hat jetzt eine Sesame Street
Ganz anderes Business aber auch geil: Erst vor ein paar Tagen hat NYC zum 50. Geburtstag der "Sesamstraße" eine Straße in Sesame Street umbenannt. Zusammen mit Ernie weihte Bürgermeister Bill de Blasio am vergangenen Mittwoch die Sesame Street in New York ein. Ein Teil der West 63rd Street am Südwesteende des Central Parks wurde nach der berühmten US-Kinderserie in "Sesame Street" umbenannt. Hach.