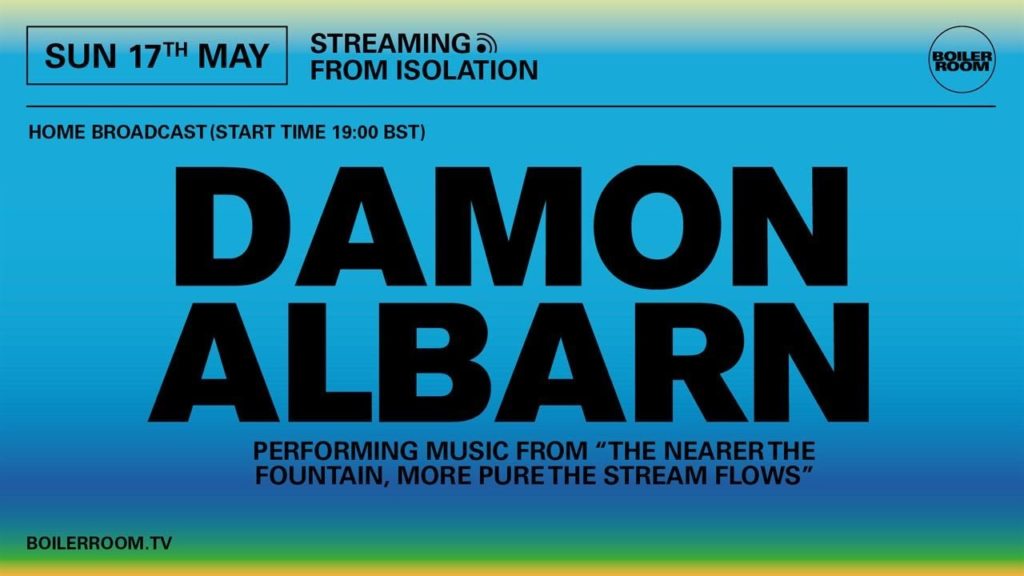 Wo nimmt Damon Albarn nur die vielen guten Songs her? Keiner liefert seit Jahren so stabil ab.
Damon Albarn performing music from his latest project "The Nearer the Fountain, More Pure the Stream Flows" live on Boiler Room.

The Nearer the Fountain, More Pure the Stream Flows is the new project from singer, songwriter and composer Damon Albarn, inspired by the landscapes of Iceland. Albarn has been a frequent visitor to Iceland for almost three decades and has in this time found musical inspiration in its nature and landscapes.

This broadcast is the first performance of a selection of this new music and comes on the day Albarn was due to start a sold-out 15-date European tour which would have featured conductor André de Ridder and an ensemble of 14 musicians and 4 singers. The selection from The Nearer The Fountain, More Pure The Stream Flows will be performed by Albarn alone with materials from workshops which were interrupted by the global lockdown. The performance takes place in Albarn's home studio The Barn and is his first live appearance this year.